AID SARS-CoV-2 EliSpot Service – Monitoring T cell response to antigens
Monitoring the T cell response to SARS-CoV-2 antigens is now possible.
Immune Analytics offers GLP- or GCLP-compliant SARS-CoV-2 fluorescence based EliSpot (FluoroSpot) services to support your SARS-CoV-2 vaccine development or research project in the fight against the COVID-19 pandemic.
SARS-CoV-2 FluoroSpot services are based on AID´s long-established IFN-γ/IL-2 FluoroSpot platform.
SARS-CoV-2 FluoroSpot utilizes proprietary SARS-CoV-2 peptide pools to guarantee reliable discrimination of specific SARS-CoV-2 reactive T cells with high sensitivity and specificity.
This enables immunomonitoring for SARS-CoV-2 infections and/or COVID-19 diseases.
T cell reactivity against SARS-CoV-2 antigens analyzed by AID FluoroSpot Assay.
A: The SARS-CoV-2 FluoroSpot results are visualized as box plots of serologically negative (n = 43) and positive donors (n = 20). Stimulation indexes (SIs; spot count antigen stimulated sample divided by spot count unstimulated sample) of IFN-γ, IL-2 and IFN-γ + IL-2 T cell response against SARS-CoV-2 antigens indicate a highly significant difference (****; P value <0.0001) between both groups. P values are calculated by the unpaired, parametric t-test.
B: SARS-CoV-2 FluoroSpot of one serologically SARS-CoV-2 negative and two positive donors. The image overlays show an example of the detected IFN-γ and IL-2 secreting cells (200 000 cells/well) stimulated with SARS-CoV-2 antigens, pokeweed mitogen as positive and unstimulated cells as negative control. The numbers, on the right side, indicate the spot counts for the related cytokines.
The FluoroSpot results were obtained with the AID iSpot Spectrum Reader.
---
Our EliSpot/FluoroSpot platform offers the following advantages:
High specificity and sensitivity in comparison to serological analysis
Detection of a previous infection is possible even after several weeks
Supplement to direct detection by PCR and / or antibody titer determination
Success of vaccine studies can be proven / supported at the cellular level
Determination of immunocompetence and T cell immunogenicity against SARS-CoV-2
In comparison to serological testing, the optimal pre-/clinical sampling time can be omitted
Combine your pre-/clinical study with further analyses:
RT-PCR
ELISA
Flow Cytometry
Immune Array
Epitope Mapping
SARS-CoV-2 EliSpot Assays are for research use only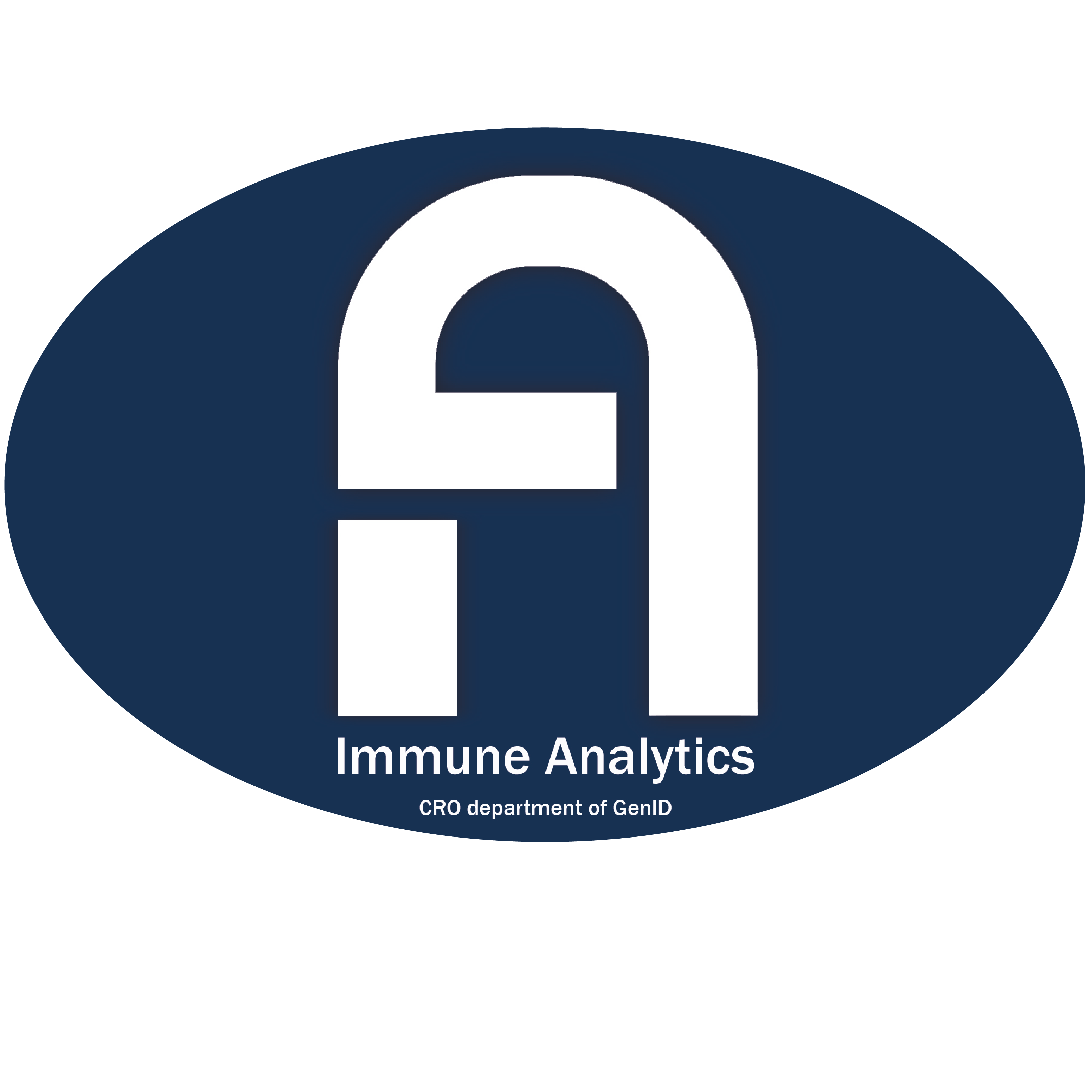 Get in touch for an offer or further information
info@immune-analytics.com