AID Service Laboratory and Assay Development
CRO Immunology
Are you looking for a CRO to support your research projects in the field of immunology?
Are you looking for a service laboratory to support your clinical study?
Do you require highly customized assays adapted to your questions?
We develop and validate customized assays based on our established EliSpot / FluoroSpot platform in order to offer the best analytics for your (pre-) clinical samples. Through a number of additional methods like ELISA, flow cytometry, Western Blot or immuno array we offer the possibility to extend your study data or address other issues. Our expert team supports your project from the first request to the transfer of analytical data and guarantees continuous compliance with the principles of Good Clinical Laboratory Practice (GCLP).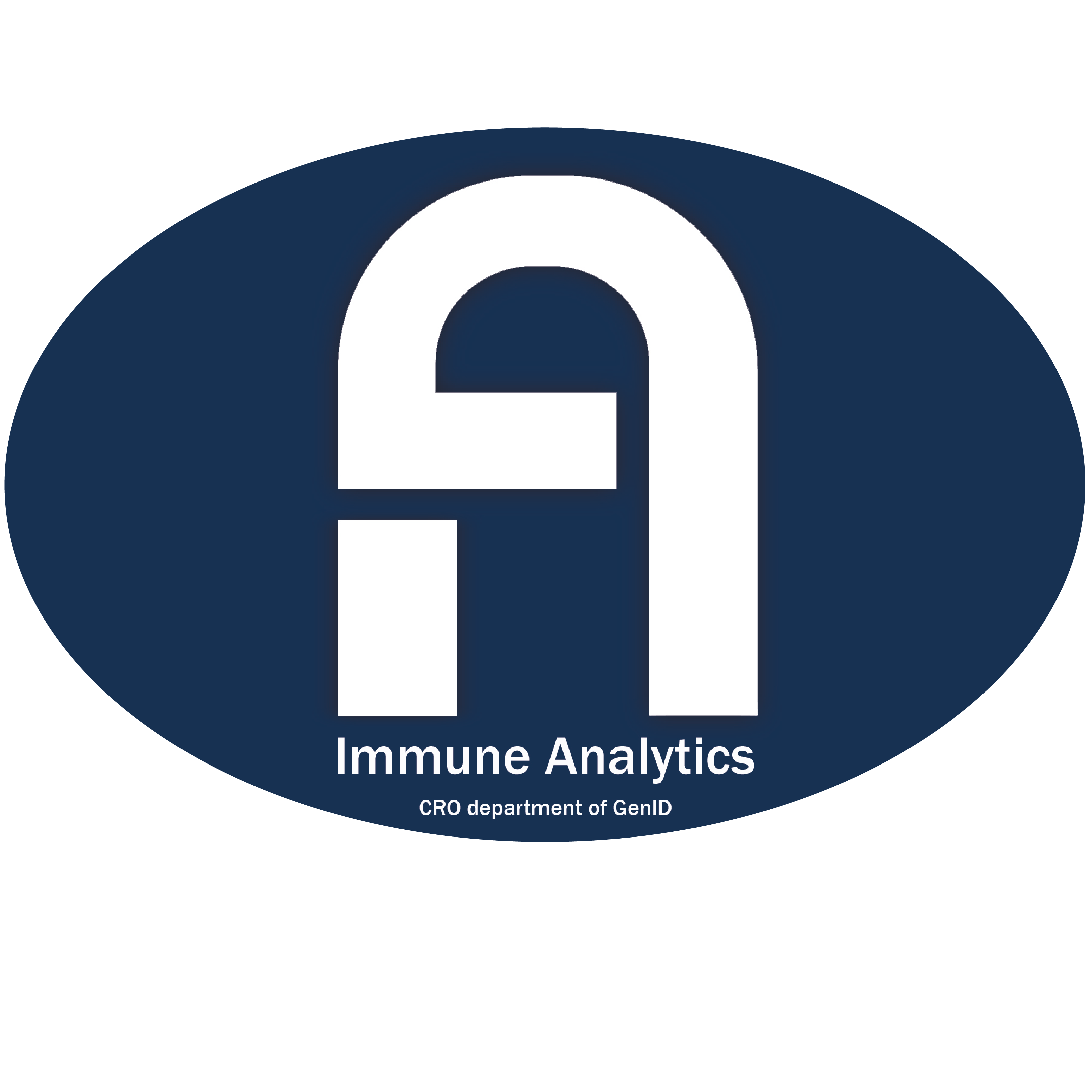 We are happy to support your projects.
Please contact us with questions or requests!
info@immune-analytics.com
---
EliSpot / FluoroSpot applications
Cancer therapy
Detection and quantification of specific T or B cells upon vaccination with cancer vaccines
Immunoprofiling during the application of immunomodulating therapies like checkpoint inhibitors in order to determine their efficacy
Immune kinetics in addition to conventional pharmacokinetics / toxicokinetics
Immunoprofiling during the application of immunotherapies with regard to immune-related adverse events (ir-AEs)
Detection of circulating tumor cells
Analytics during CAR-T cell therapies
Autoimmune diseases
Detection of autoantibody-producing B cells
Determination of B cell reactivity to autoantigens
Detection of autoreactive T cells
Transplantation
Evaluation of the immune status of potential organ recipients
Characterization and stratification of patients with regard to personalized immunosuppressive therapy
Vaccine development
Quantification and functionality of antigen-specific T cells
Determination of T cell immunogenicity of vaccines
Epitope mapping
Detection of specific antibody-producing B cells, isotyping
Allergy
Detection of T or B cell reactivity to allergens
Classification of T cell reactivity into Th1- or Th2-dominated responses
Evaluation of the immune response to a specific drug with regard to adverse events
Infectious diseases
Detection and quantification of antigen-specific T or B cells
Determination of immune status
Monitoring of infectious diseases to support therapeutic decisions
---
customized EliSpot / FluoroSpot
Individualize your T or B cell EliSpot / FluoroSpot by flexibly choosing number and type of detected cytokines or immunoglobulins as well as stimulating antigens. We offer the opportunity to choose from analytes and antigens already tested in-house or to develop customized assays to meet special requirements. Please contact us with your requirements and the Immune Analytics team will be happy to develop your customized EliSpot / FluoroSpot assay.
Which antigens?
CEF
PWM
EBV
CMV
B31
tumor antigens
customer-specific antigens
Which analytes?
IL-5
IgA
IL-2
IgG
TNF-α
INF-γ
customer-specific analytes