Reader Systems
AID bacSPOT
Colony counting on multiple plate formats
The AID bacSpot, a single plate Colony Counter and Zone Sizer was designed for low to medium throughput labs.
The system can be obtained either as a single reader or in a hardware package together with one of the robotic systems.
Plate formats to be analyzed can be various, ranging from 60 mm, 90 mm and 150 mm round agar plates to a maximum of 10 cm x 10 cm square agar plates.
Analysis time is less than 5 seconds per plate.
Barcode reader on demand.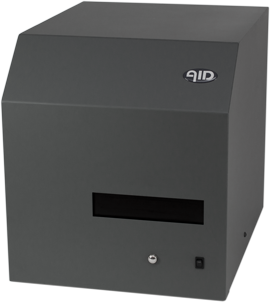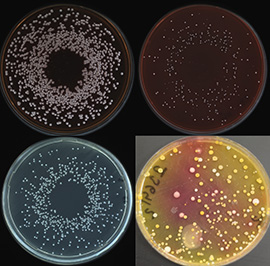 Characteristics
Various plate formats from 60 mm to 90 mm agar plates + square plates
High resolution images with a firewire connected digital camera
Transmitted and reflected long life LED illumination
Controlled by a high-end PC
Data export to Excel, PowerPoint, LIMS, .txt-files
CE, DIN EN ISO 13485
Here you can download our current product overview.