The high resolution microscope
The AID cytoSpot is the latest generation of our automated microscope.
This unit is equipped with 4x, 10x and 20x objectives, all are controlled by the software, allowing for a simple switch between different magnifications.
The stage handles 96 and 384-well plates, up to 4 conventional slides or classical Terasaki plates.
The software is adapted to HEp-2 screening, Cell Counting, Apoptosis assays, HLA-screening and many more applications.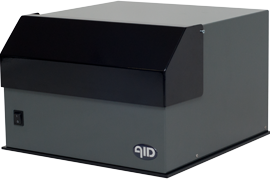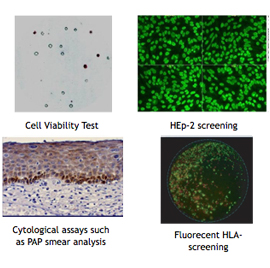 Characteristics
Enzymatic and fluorescence analysis of up to 4 conventional slides or Terasaki plates
4x, 10x and 20x objectives on a software controlled objective changer
Evenly spread, long life LED ring and LED fluorescence illumination (optional)
Controlled by a high-end PC
Data export to Excel / CSV, PowerPoint, Word, PDF, LIMS, .txt-files
CE, DIN EN ISO 13485
Here you can download our current product overview.