AID EliSpot Reader
AID iSPOT
The basic EliSpot/FluoroSpot Reader
The AID iSpot is the most successful EliSpot/FluoroSpot Reader. The AID iSpot allows analyzing both: Enzymatic and fluorescent (FluoroSpot) based EliSpot assays.
Besides the outstanding functionality of the AID Classic, the AID iSpot allows to analyze 1-, 2- or even 3-color FluoroSpot assays. A simple "one-click switch" between enzymatic and fluorescent mode, without the need of hardware changes, is enough to switch from one mode to another.
The "FluoroAID" image overlay technology permits exact detection of cells secreting multiple cytokines.
Count results and all other parameters can be exported in various formats.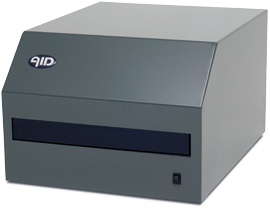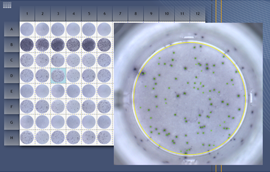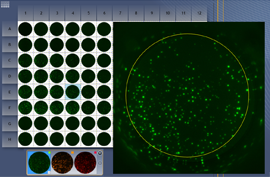 Characteristics
Enzymatic and fluorescent analysis of 96 and 384-well plates in one system
Less than 3 minutes for complete interpretation of an enzymatic 96-well plate
Less than 10 minutes for complete interpretation of a 2-color FluoroSpot plate
"FluoroAID" image overlay technology
Up to 3 fluorescence filters on board
Evenly spread, long life LED ring and LED fluorescence illumination (optional)
Controlled by a high-end PC
Data export to Excel / CSV, PowerPoint, Word, PDF, LIMS, .txt-files
CE, DIN EN ISO 13485
Here you can download our current product overview.