Reader-Systems
AID vSpot Spectrum
High resolution Image Analyzer for various plate formats
The AID vSpot Spectrum is the new high-end EliSpot/FluoroSpot device from AID. It combines different plate formats with the capability of reading fluorescence assays.
The AID vSpot Spectrum can handle a variety of different assay types including Viral Plaque Assays, Neutralization Assays and Colony Counting.
Due to a genuine optical zoom, versatile stage settings and unique software features this reader is not restricted to the analysis of 96-well plate formats. It also reads 6, 12, 24, 48 and 384-well plates.
The AID vSpot Spectrum is equipped with an 7&1 position filter wheel, which allows for a customized selection of up to 7 individual narrow band, hard coated fluorescent filters, whilst still allowing for our "one-click switch" to perform enzymatic analysis on different plate formats.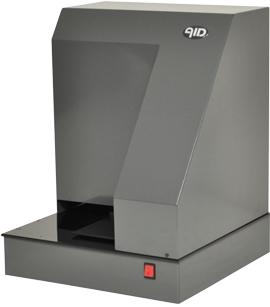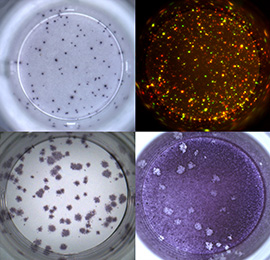 Characteristics
Enzymatic analysis of 6, 12, 24, 48, 96 and 384-well plates and fluorescent analysis of 96 and 384-well plates
"FluoroAID" image overlay technology
Up to 7 separate fluorescent filters on board
2 Digital firewire Cameras, optimized for fluorescence imaging
Evenly spread, long life LED ring and LED fluorescence illumination (optional)
Controlled by a high-end PC
Data export to Excel / CSV, PowerPoint, Word, PDF, LIMS, .txt-files
CE, DIN EN ISO 13485
Here you can download our current product overview.